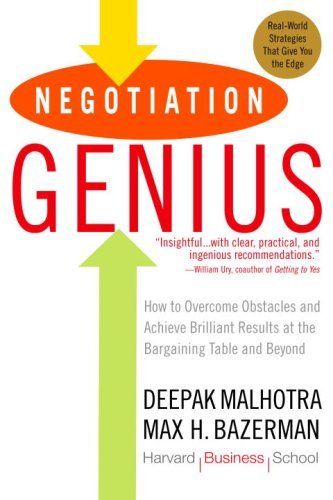 Negotiation Genius: How to Overcome Obstacles and Achieve Brilliant Results at the Bargaining Table and Beyond by Malhotra, Deepak/ Bazerman, Max H.
Minimum Order Quantity: 25
Overview
Presents a comprehensive guide to the essential skills, strategies, techniques, and creative mindset of successful negotiation, drawing on the latest behavioral research and real-life case studies to explain how to prepare for and execute negotiations, from identifying opportunities to overcoming resistance and defusing hardball tactics. Reprint. 30,000 first printing.
Categories
Other Books by This Author